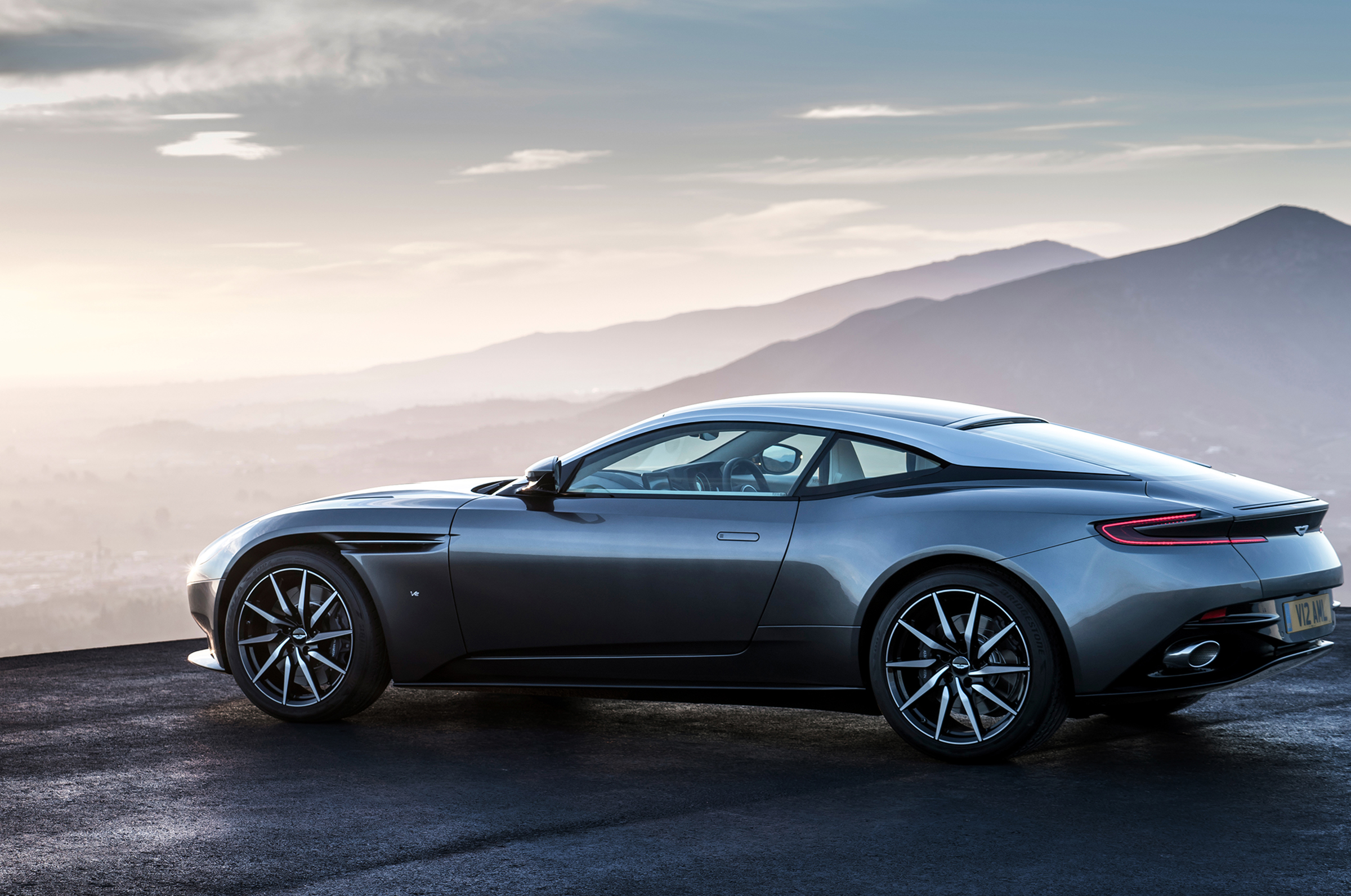 DB11
Classically Aston Martin
Discover
The exemplary Grand Tourer
Standard-bearer for an all-new generation of cars, DB11 is the most powerful and efficient 'DB'production model in Aston Martin's history. Available as a Coupe with the 5.2-liter twin-turbocharged V12 or the 4.0-liter twin-turbocharged V8 engine, DB11 takes our grand touring heritage to unprecedented heights.
The DB11Volante completes the family; offering an equally stunning, open-topped GT experience.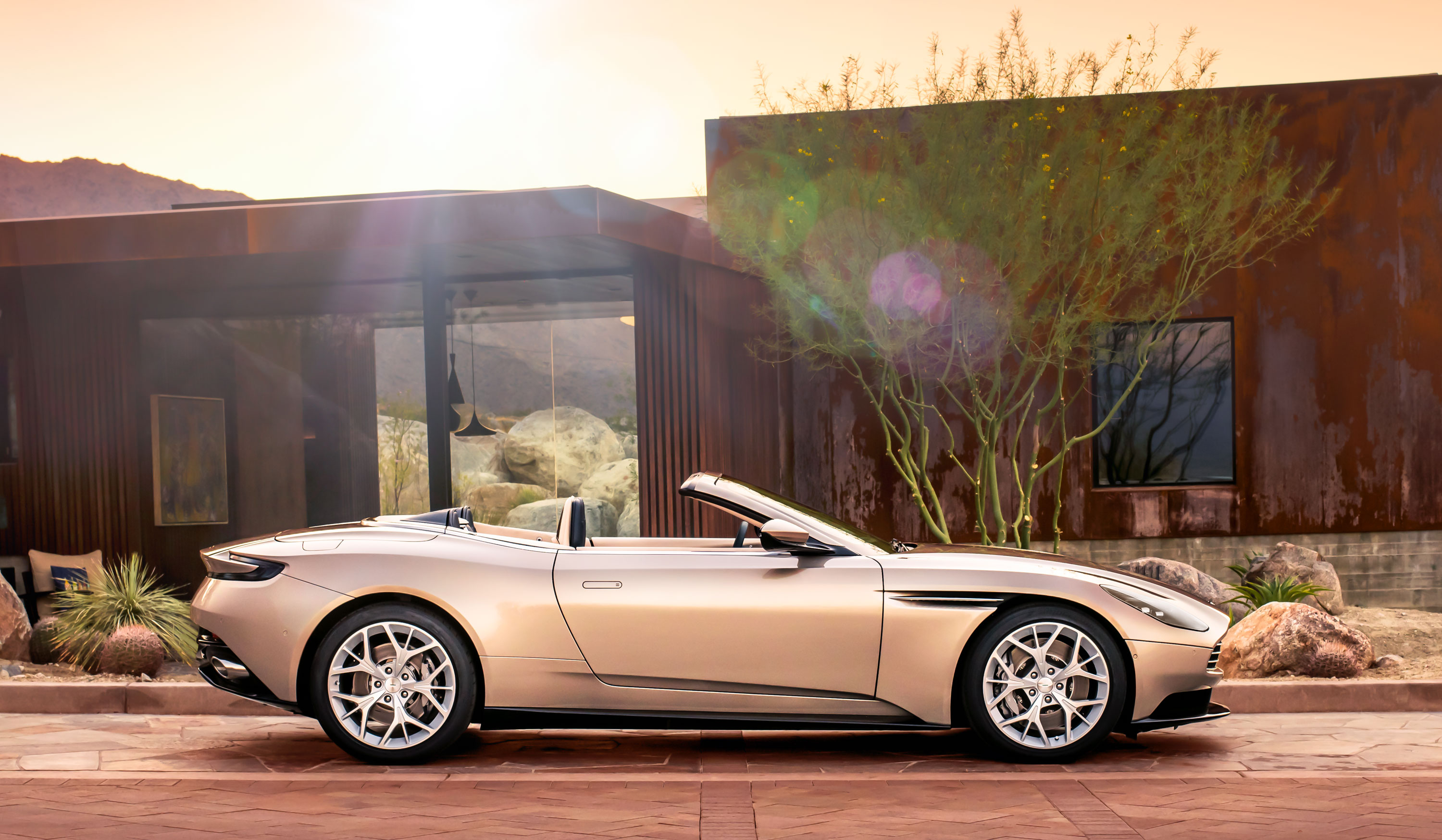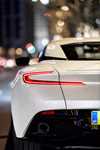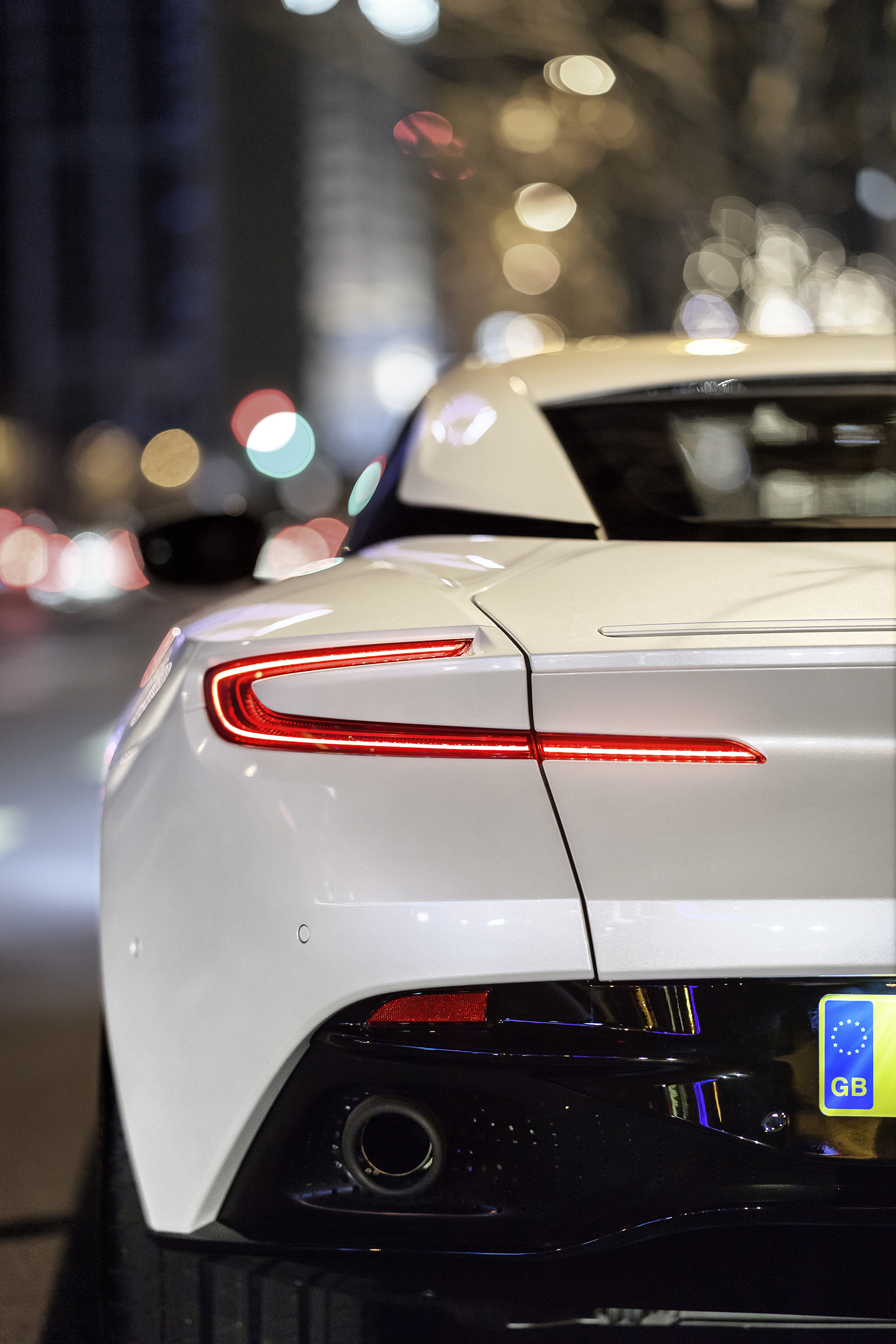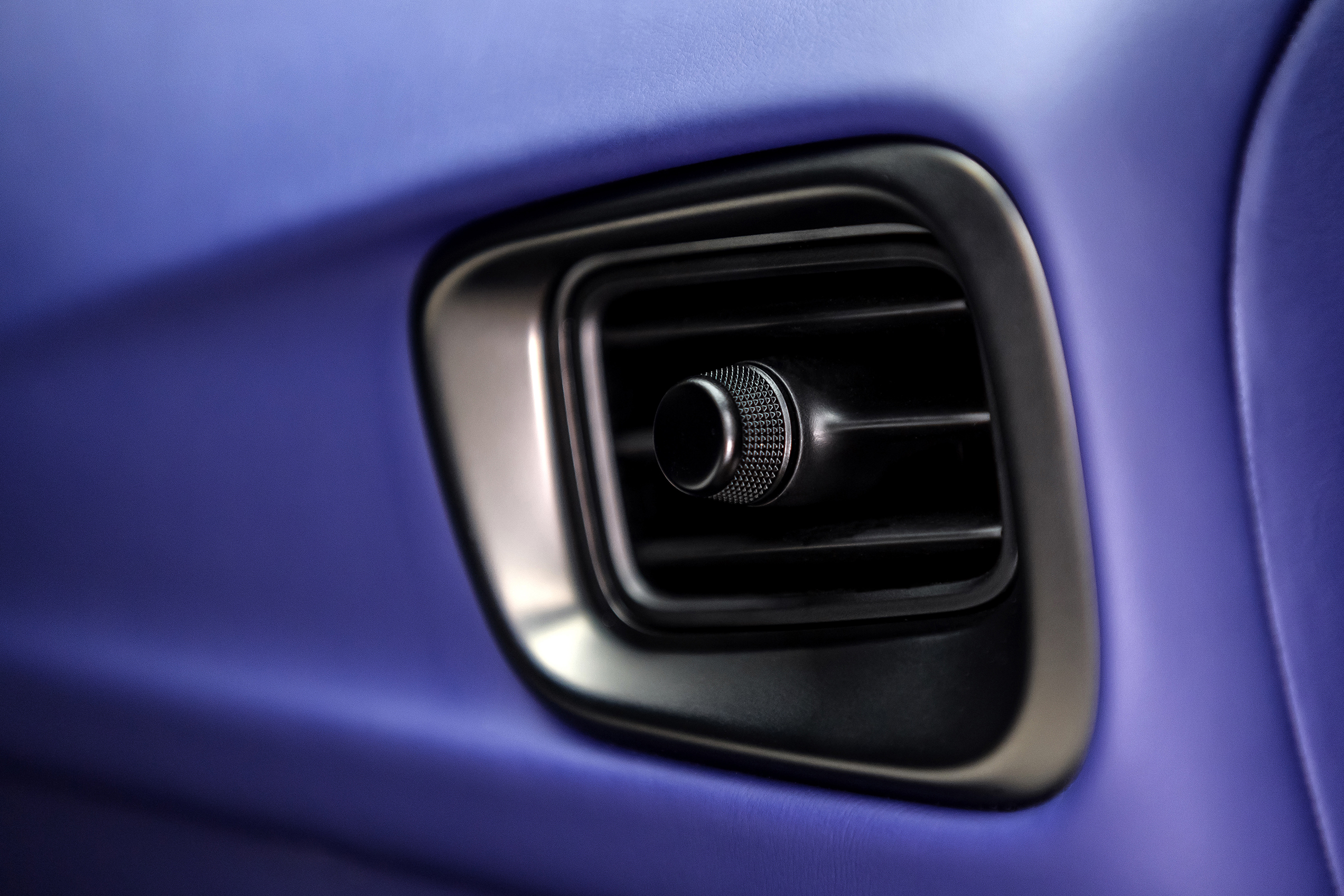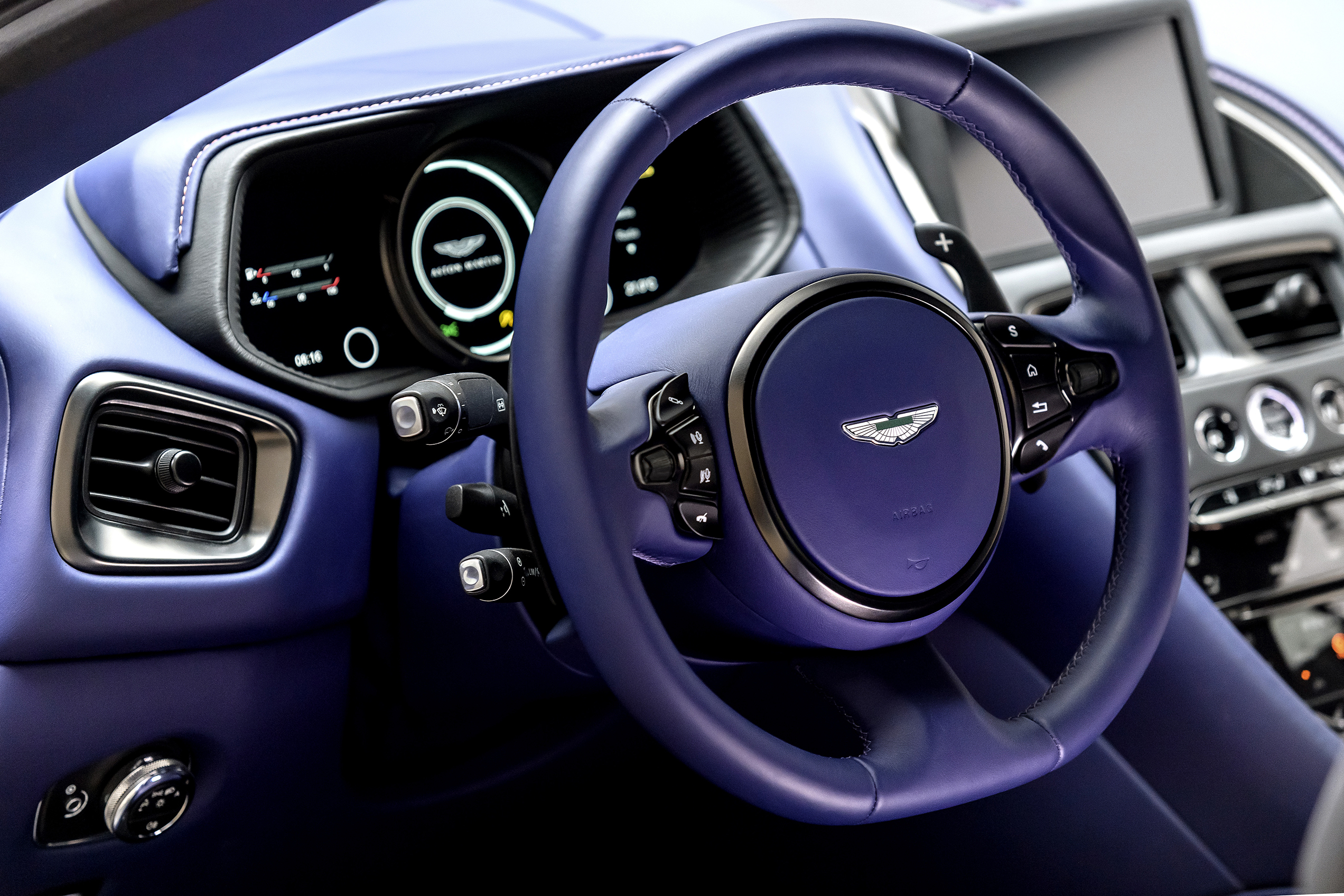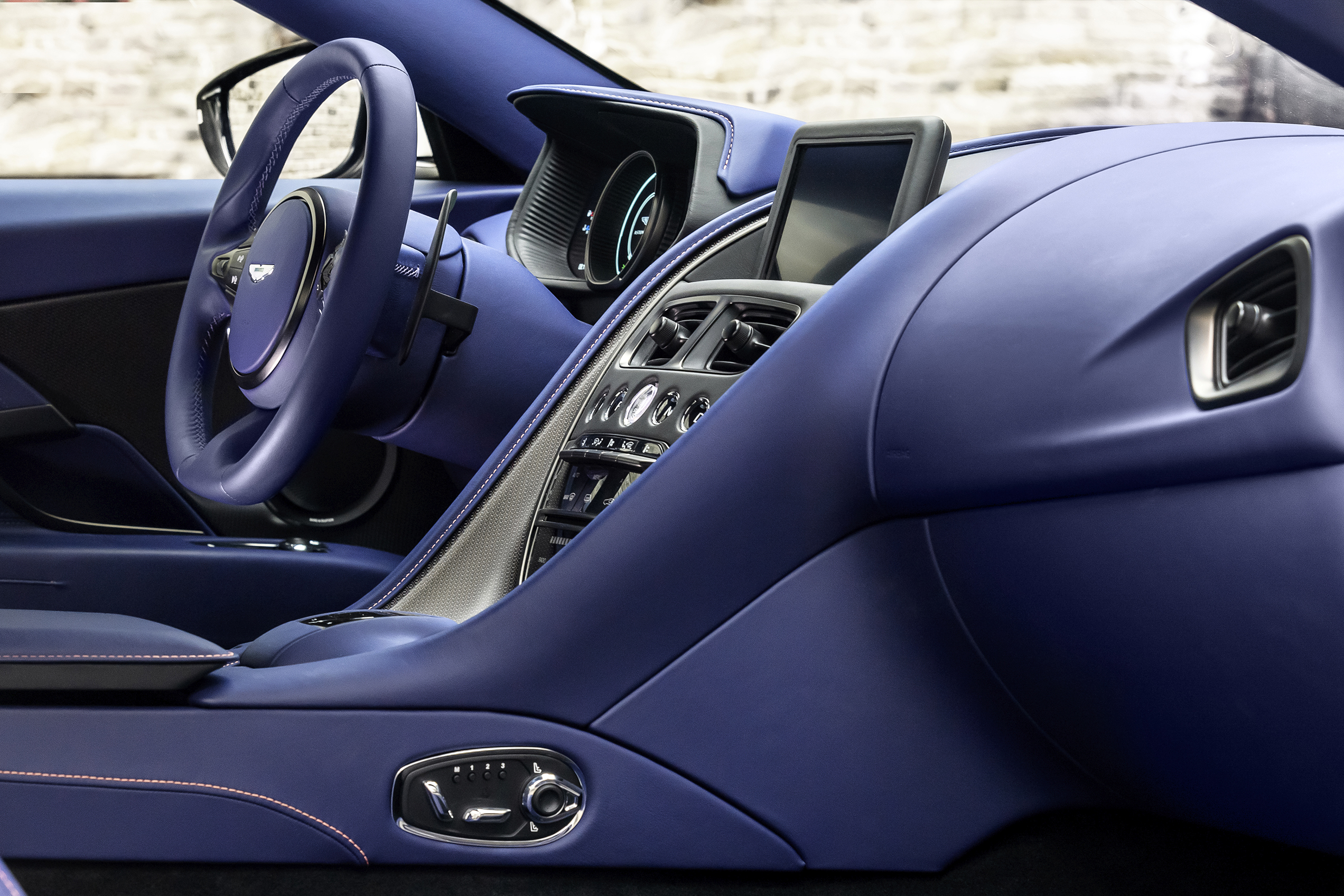 Design
An icon reimagined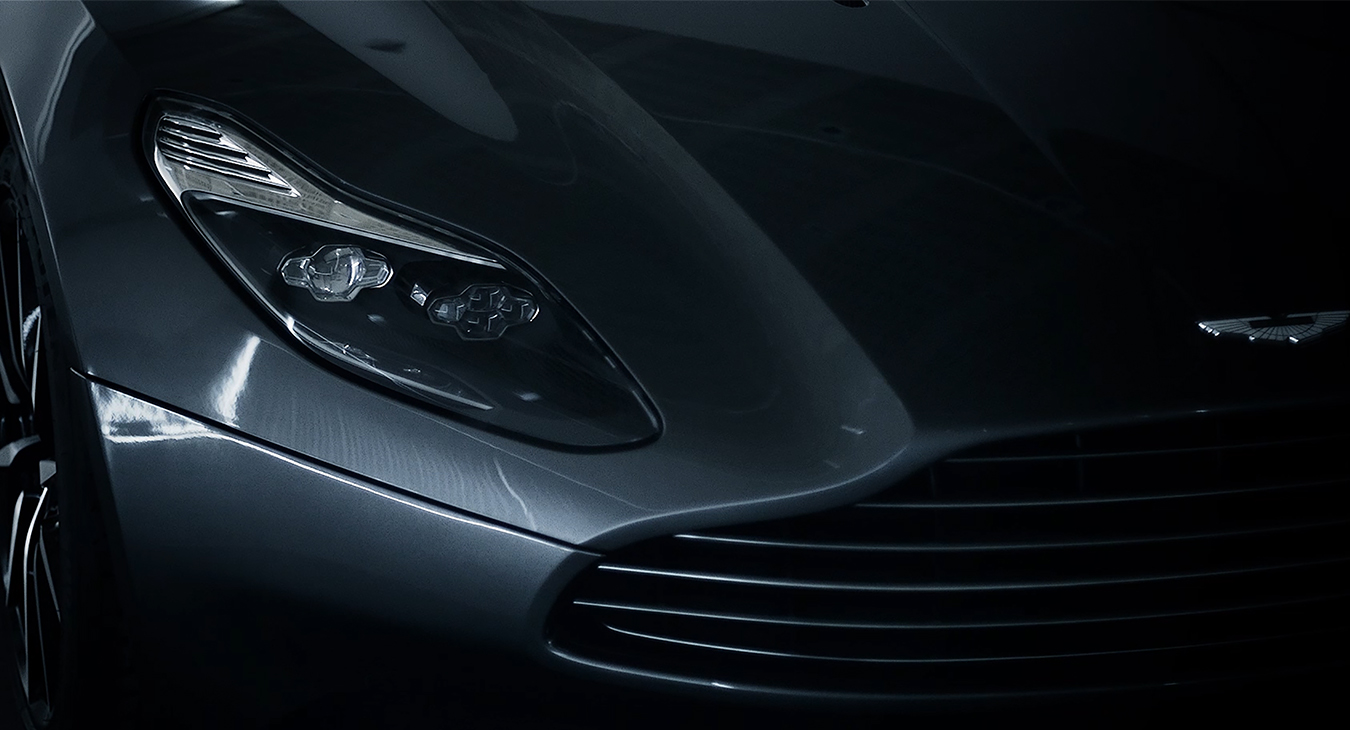 All the signatures
Instantly recognizable, familiar elements have been reinterpreted. The iconic grille – amplified, celebrated. Striking features like the clamshell hood and Aston Martin Aeroblade™ elevate DB11 to automotive art.
Elegant proportion
DB11's design is inherently right, yet utterly different. From a structure of beautiful proportion its shape develops organically, surface lines emanating from nose to tail in both the Coupe and Volante.
Learn More About DB11's Design
Performance
An exemplary ride
The most powerful
DB11's V8 and V12 twin-turbo engine choices, produce 503bhp and 600bhp respectively, both offer a combination of exceptional performance and improved efficiency. Intelligent cylinder bank activation makes it the cleanest, most fuel-efficient DB ever.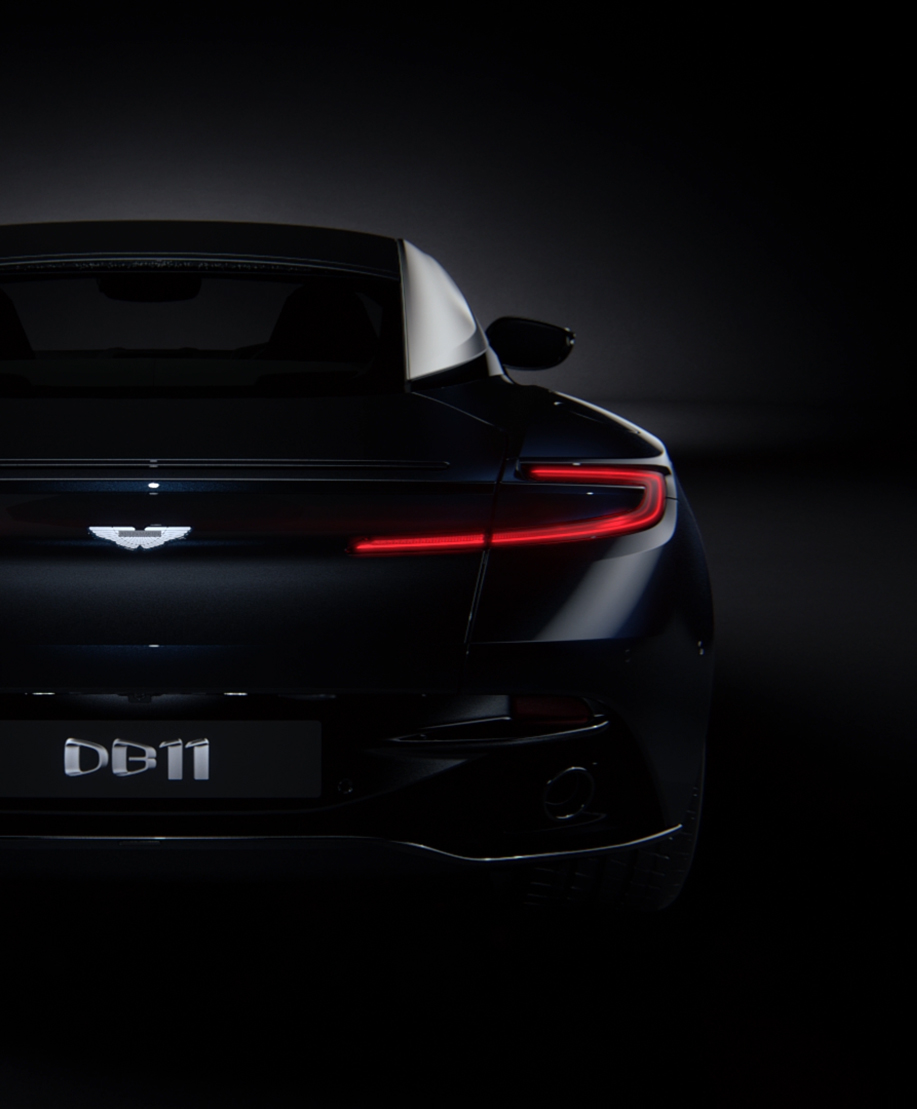 Performance at your fingertips
Effortlessly potent, DB11's engine choices deliver a rich and characterful sound all the way to 7000 rpm. Three driver-selectable dynamic modes enrich its performance; switching between GT, Sport and Sport Plus will adjust the intensity of the drive.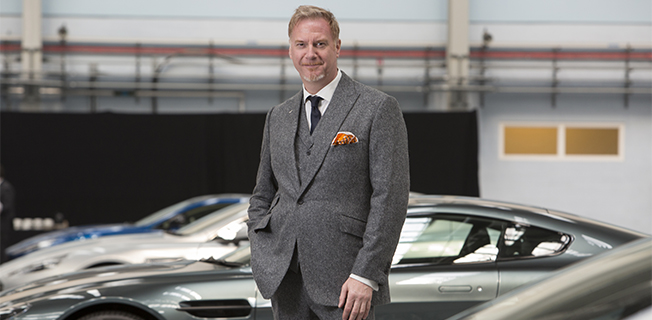 Marek Reichman, VP and Chief Creative Officer
"Proportion is the bedrock of this car. DB11 is a piece of sculpture to me."
Learn More About DB11's Performance
Engineering
Engineered to exhilarate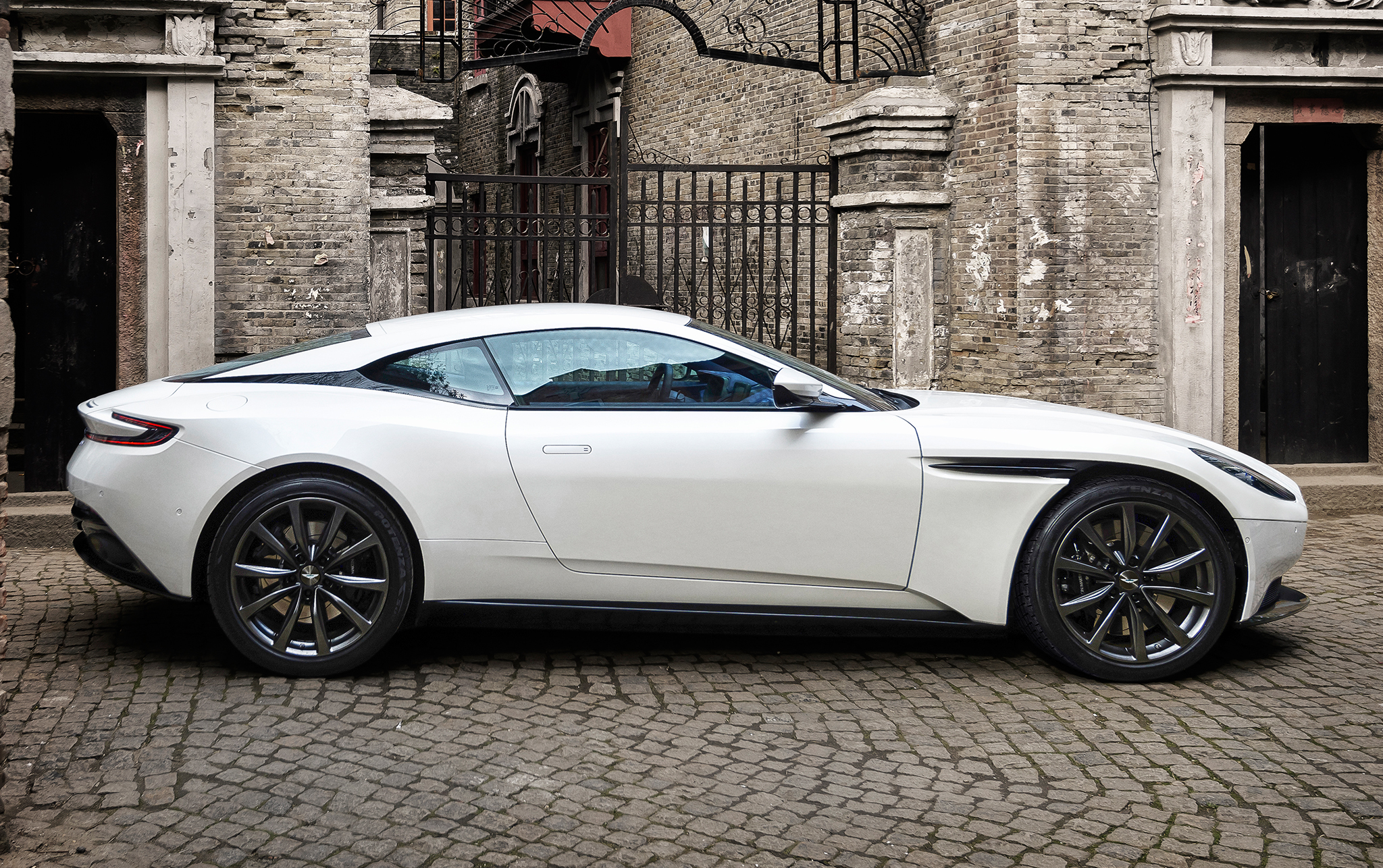 Strong and adaptable
DB11 exploits its inner strength and immense performance with completely re-worked chassis, suspension, steering and electronics. Revised suspension with adaptive damping and multiple driver-selectable dynamics enrich DB11's adaptability.
Lightness and strength
Underpinned by a new bonded aluminum body structure that combines lightness and strength, DB11 sets a formidable new standard for sporting Grand Tourers and takes the legendary DB lineage to unprecedented heights.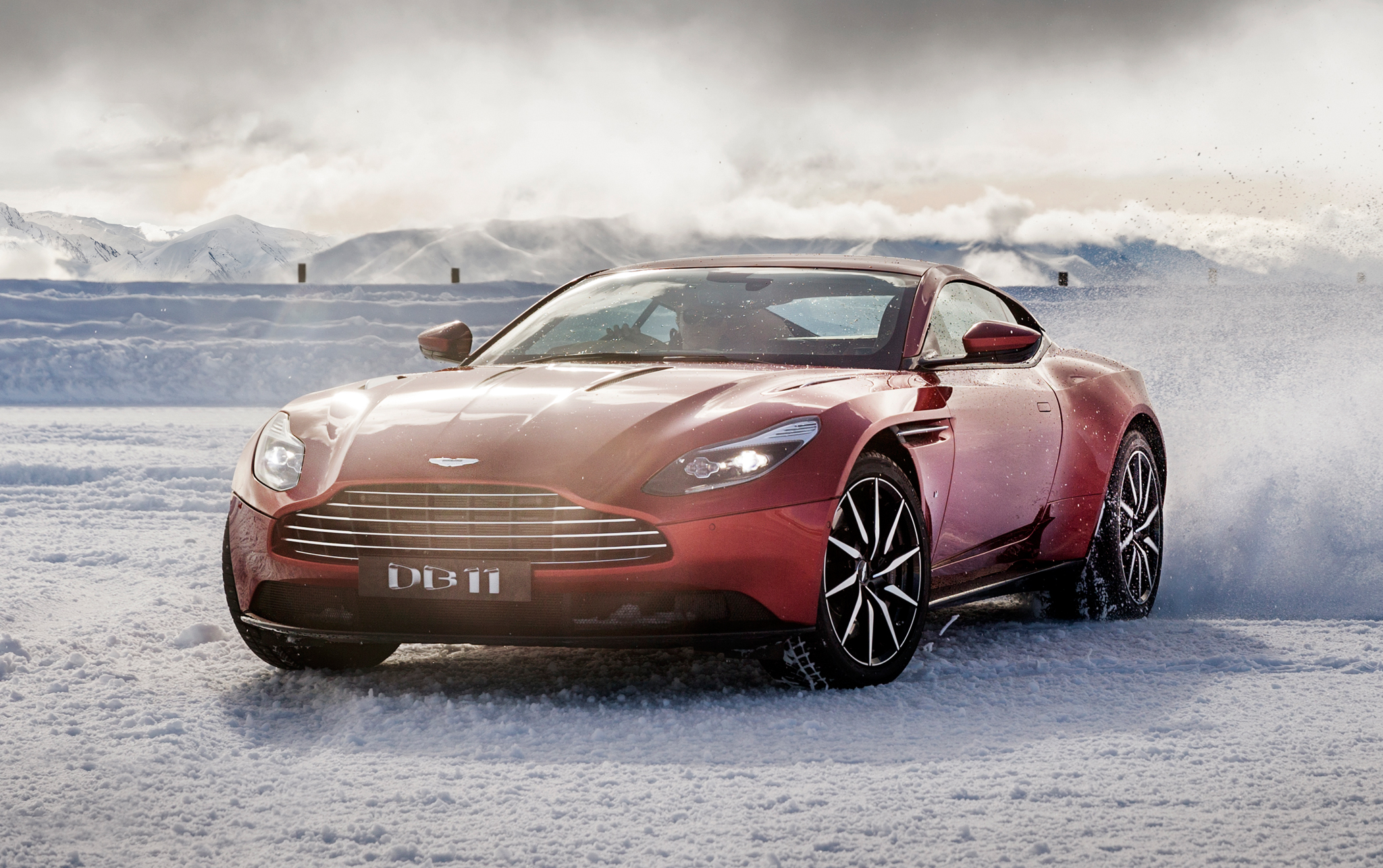 Learn More About DB11's Engineering
Discover DB11
New Heritage
A contemporary twist on classic style, hi-tech materials like Cuprum Carbon Fibre are used alongside traditional leather trim in Copper Tan and Bitter Chocolate. Arden Green evokes past glories of Racing Green for a modern look steeped in history.
Pricing
DB11 V8 from $198,995*
DB11 V12 from $216,495*
*Manufacturer's Suggested Retail Price. Excludes all taxes, options, title, delivery and registration fees. Pricing is subject to change at any time without notification. To get full pricing details, contact your dealer.
Imagery and information shown throughout this website may not reflect the latest specifications, please contact your local dealer for further information.
Inquire
"We're here to help. Please enter your location to speak to a member of our customer team."
Your enquiry has been sent
"thank you. a member of our team will be in touch shortly to arrange a date and time"