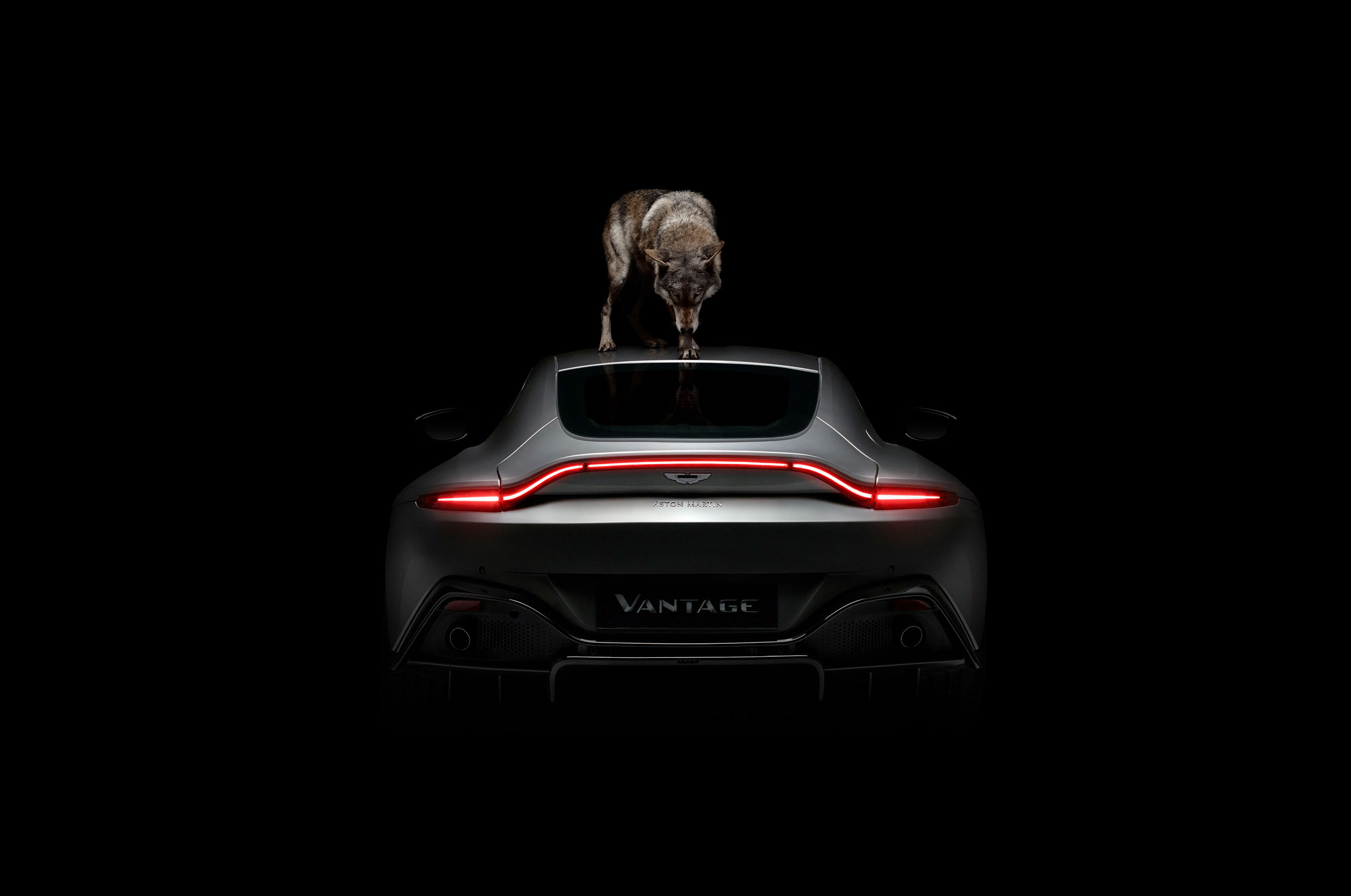 Vantage
The Archetypal Hunter
Discover
A BORN PREDATOR
Vantage is raw and instinctive, unwavering in its singular purpose: to overwhelm the senses through its world-renowned design, agile performance and dedicated craftsmanship. Its heart beats with a high powered 4.0 litre twin-turbocharged V8, producing that visceral Aston Martin roar. A rare breed and a statement of independence on the road, Vantage embodies all that is beautiful in our performance sports car range.
Race track, winding country road or the everyday commute, Vantage is an Aston Martin of outstanding class, delivering a drive so intensely felt that it demands to be experienced time and time again.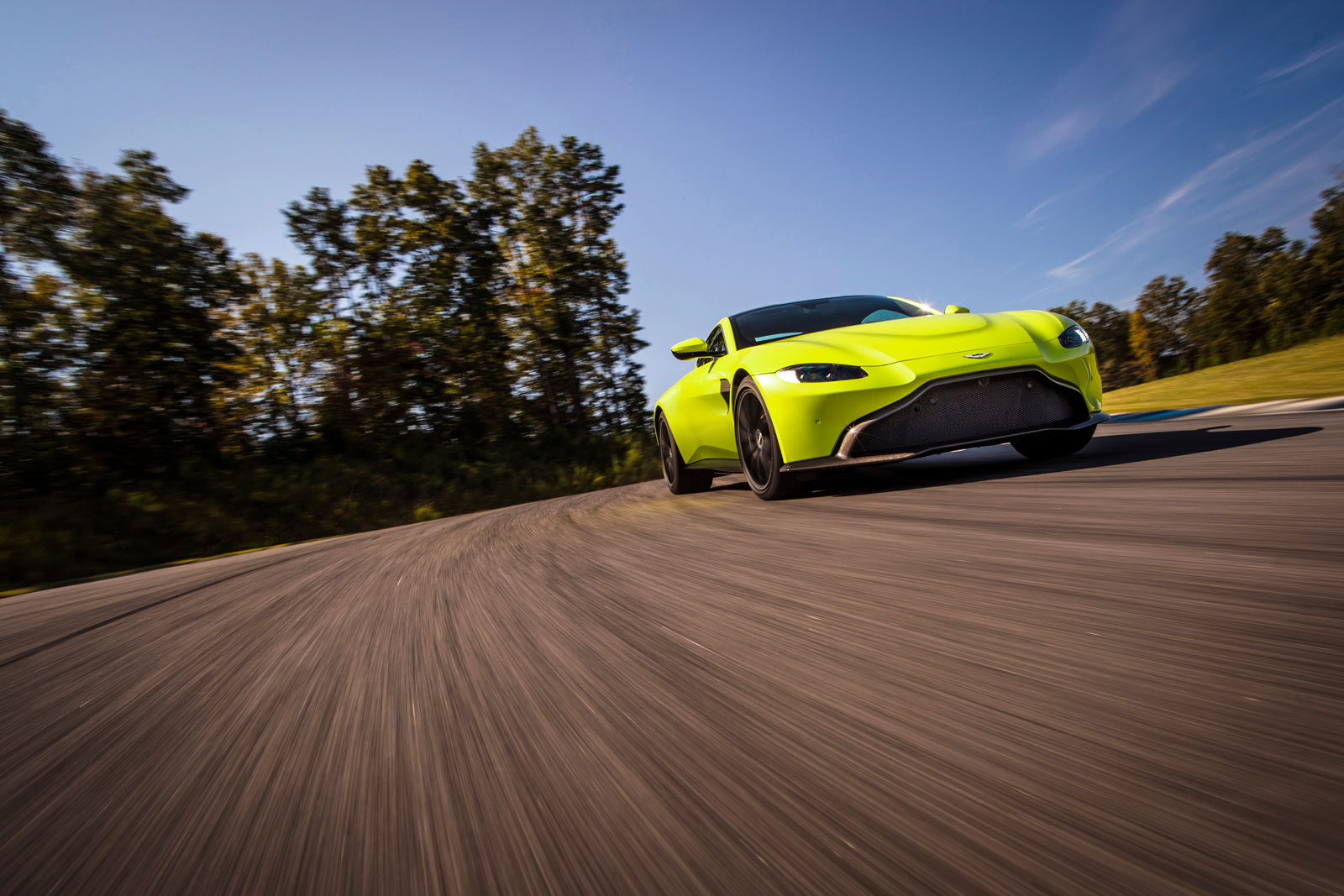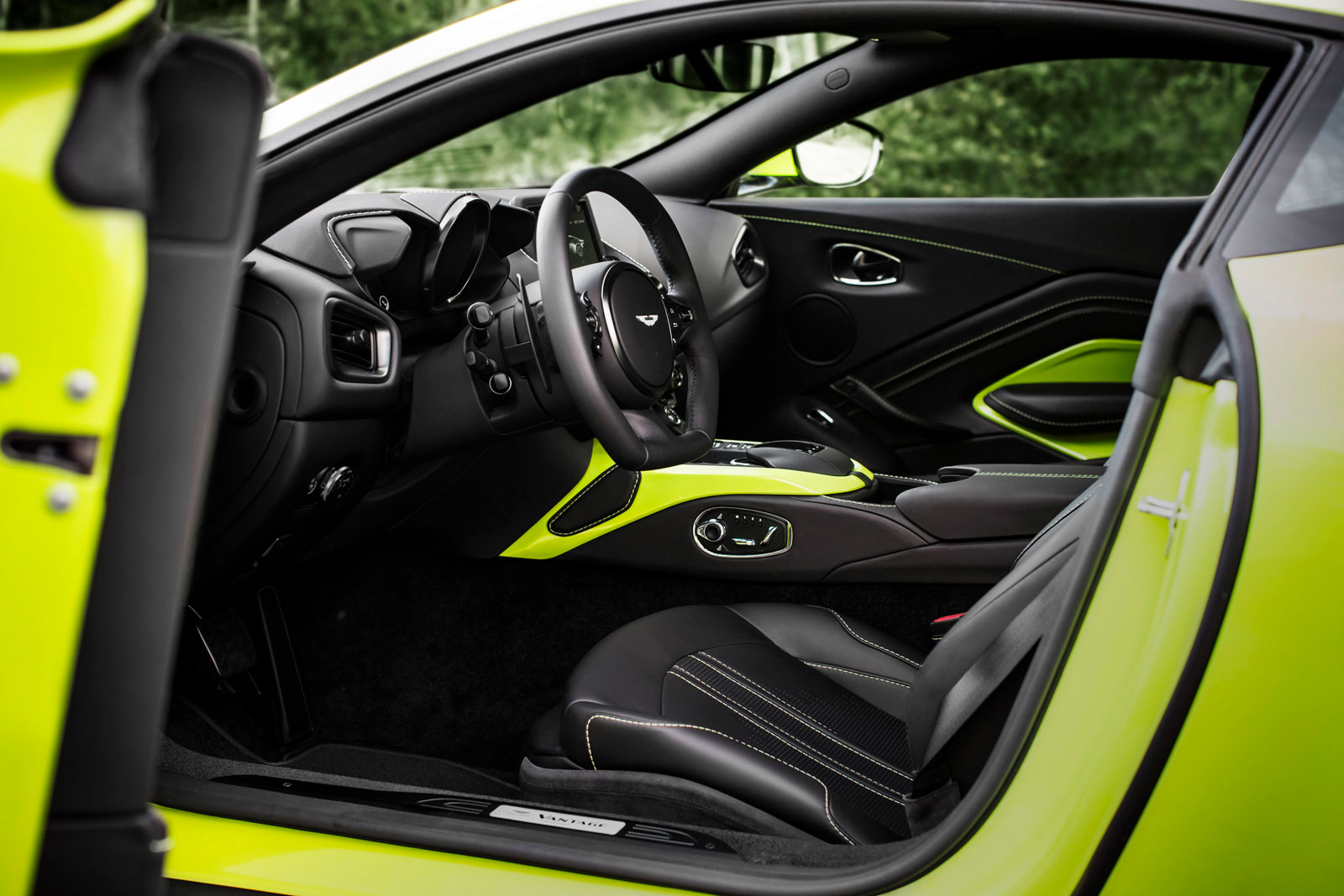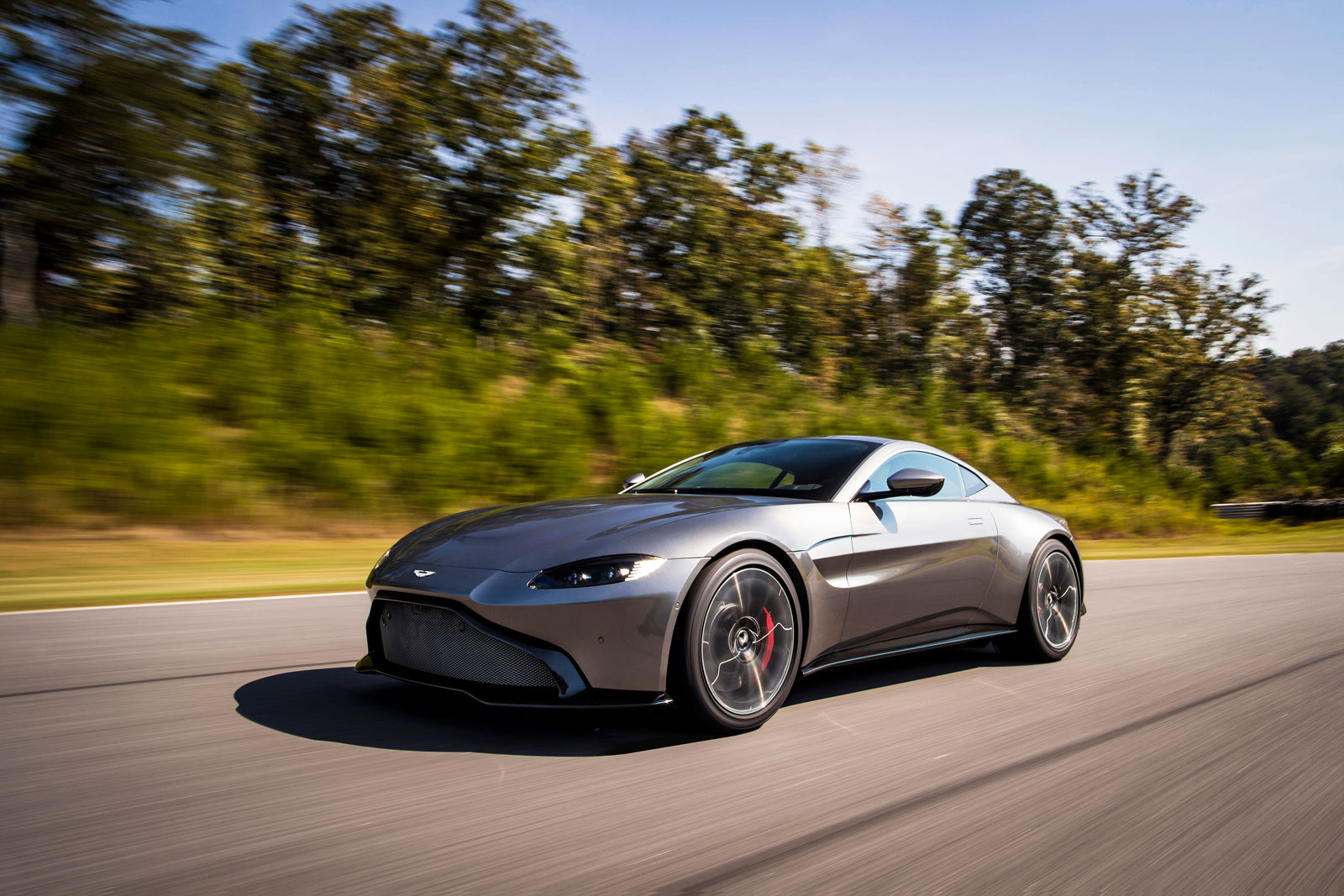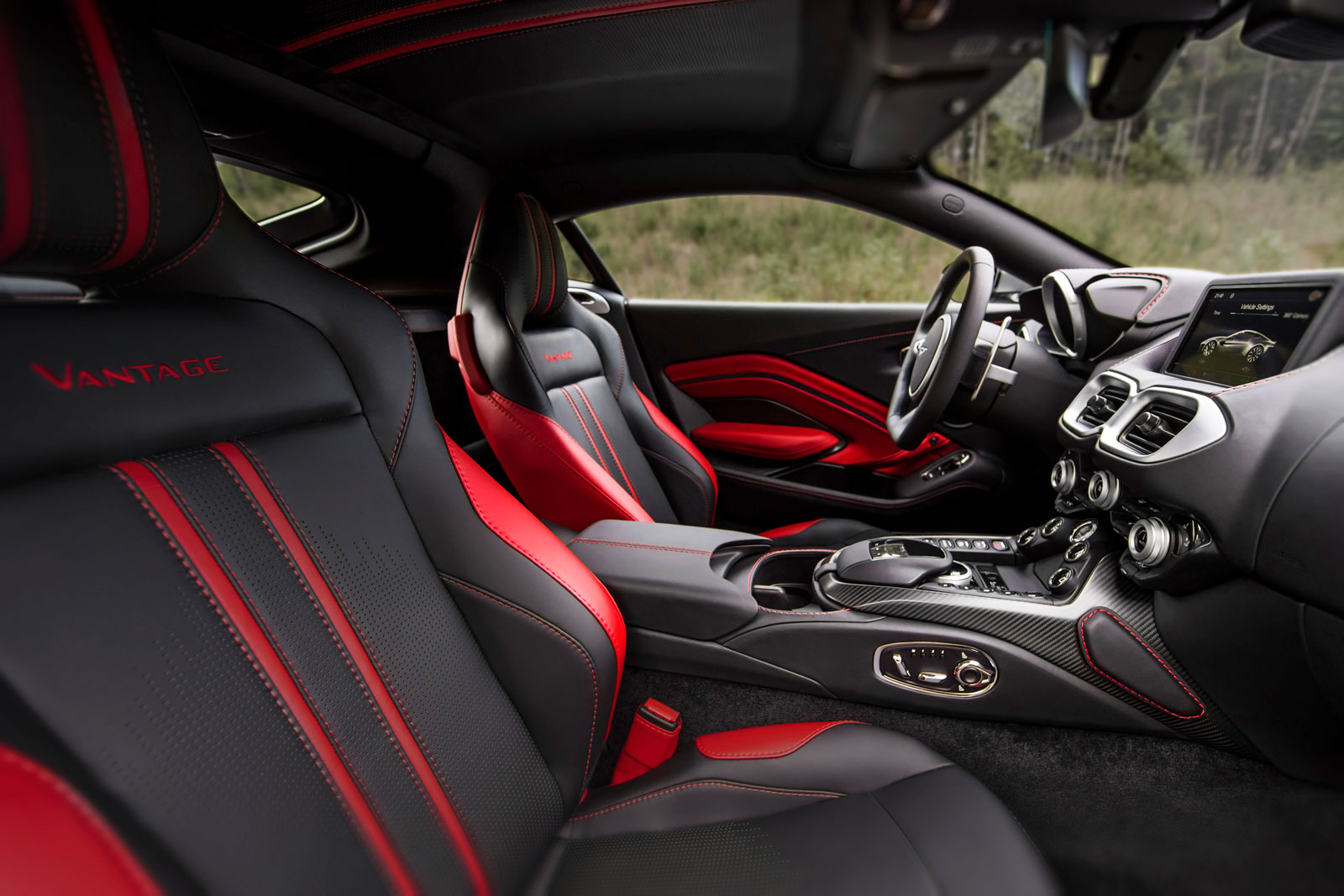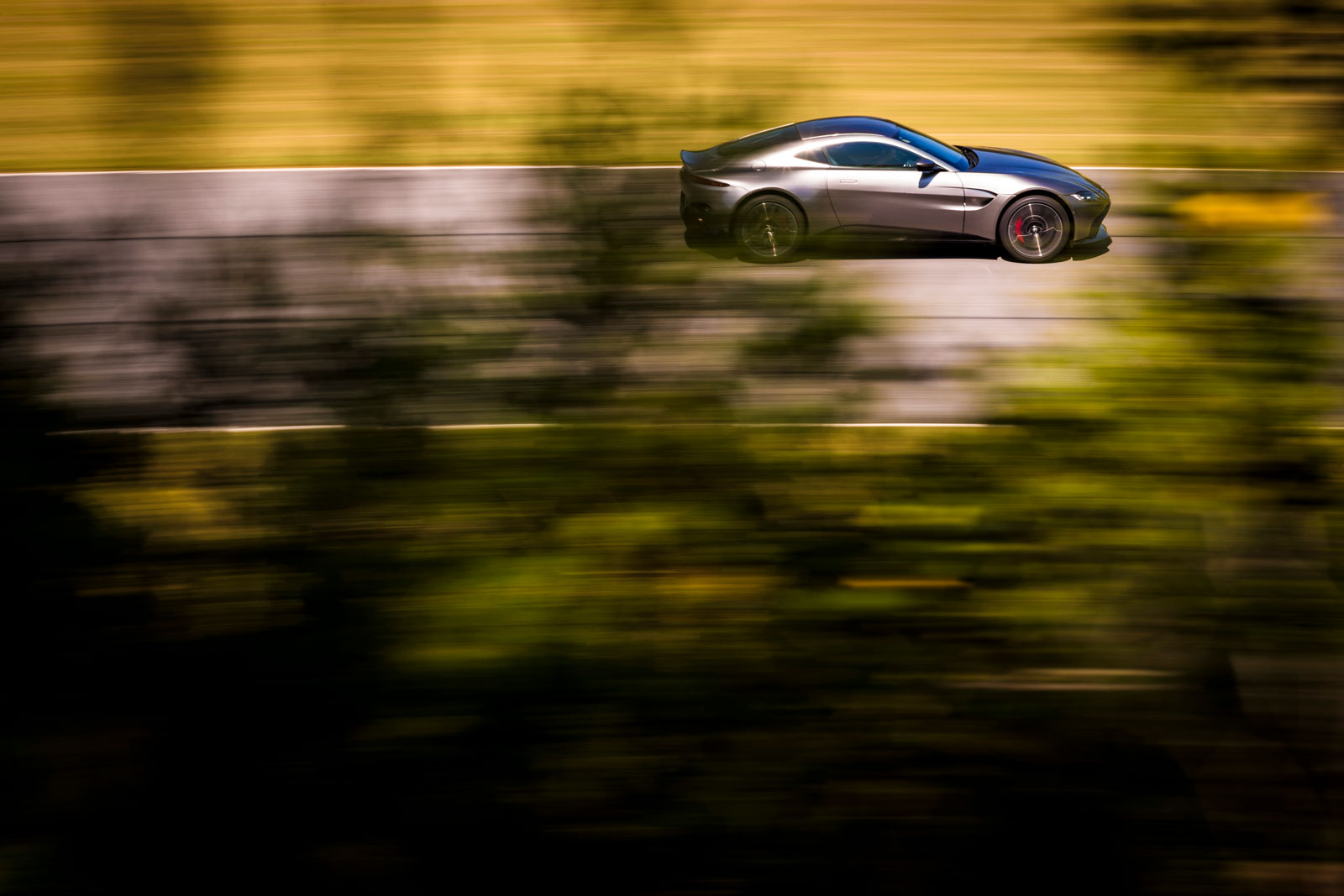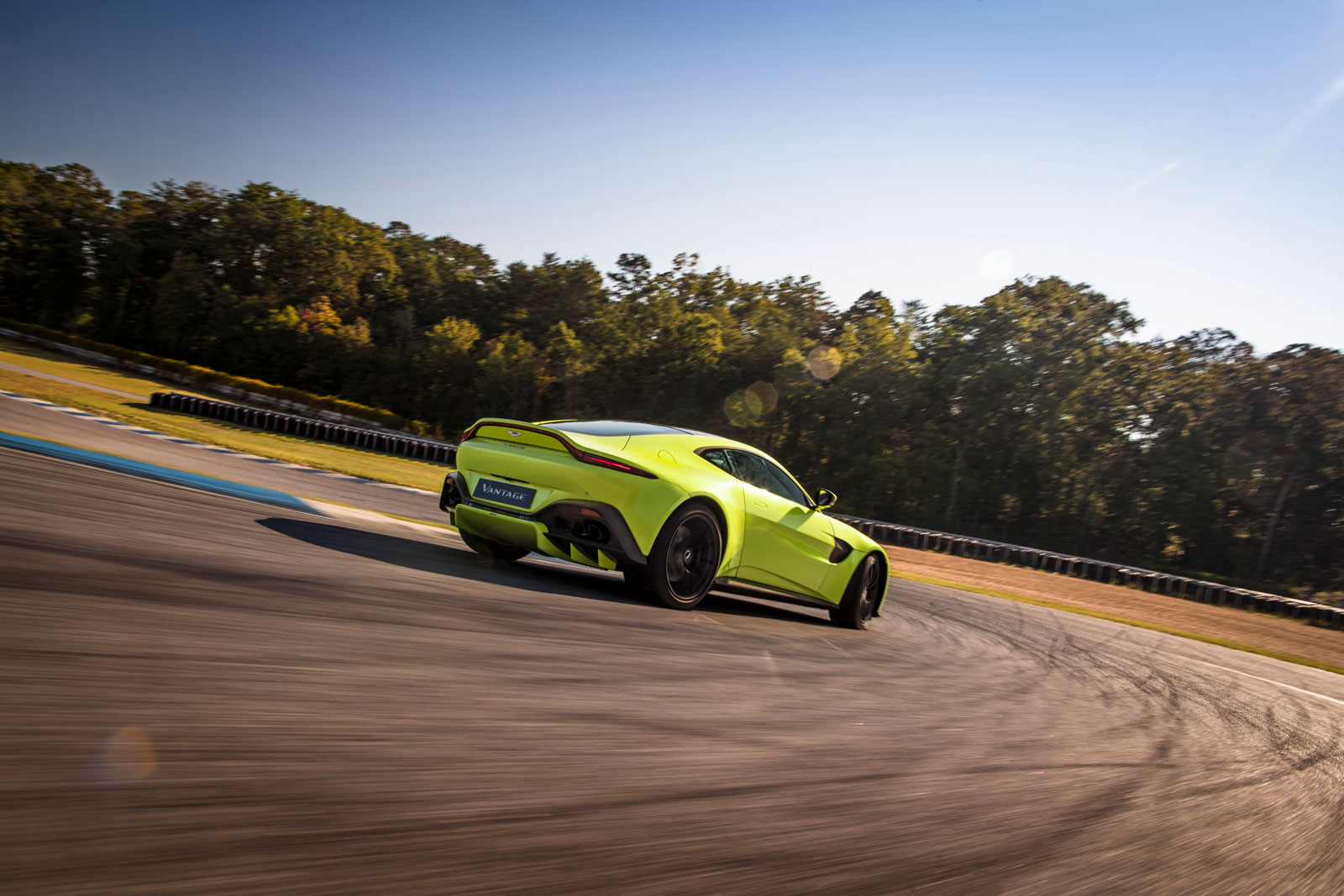 Design
BEAUTIFUL WON'T BE TAMED
UNMISTAKABLE PRESENCE
Like the archetypal hunter, everything has been finely tuned for a purpose. Sculptural forms create an athletic predatory stance, while muscular flanks and broad haunches express the agility and dynamism inherent to the car.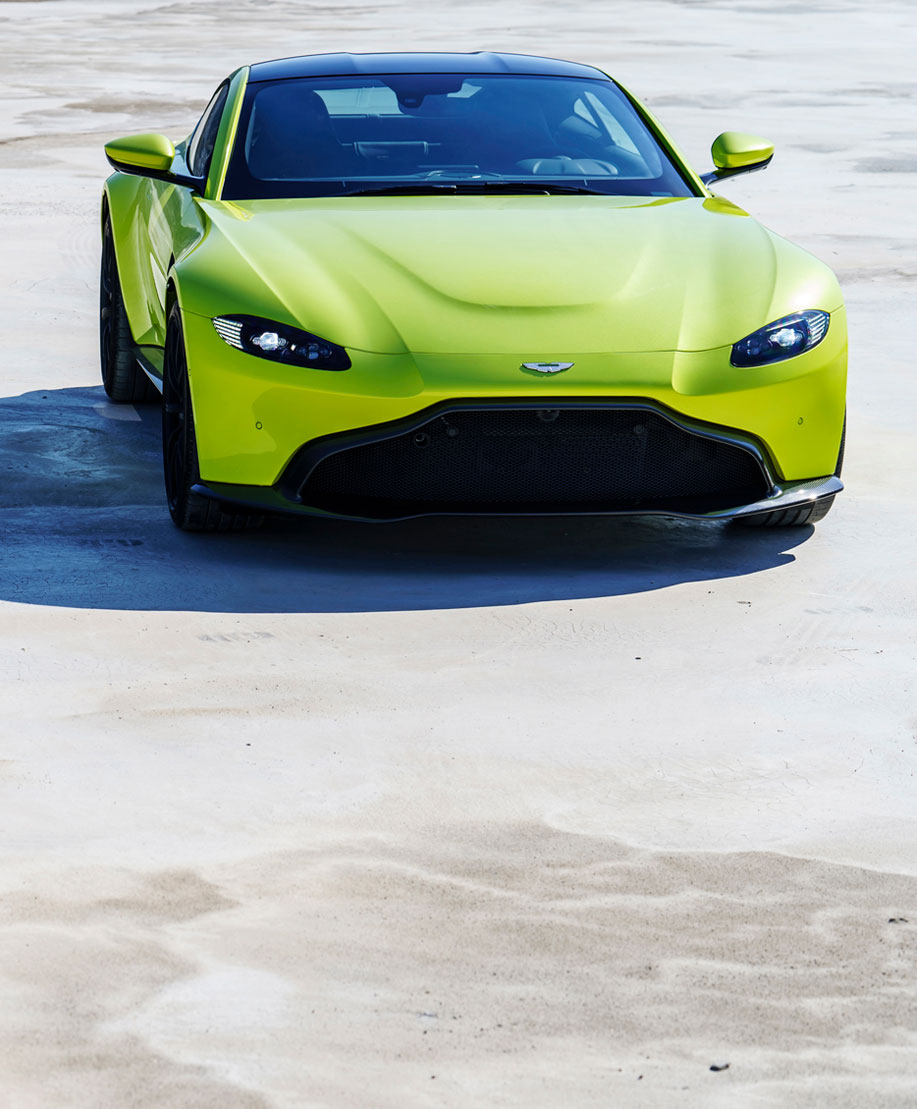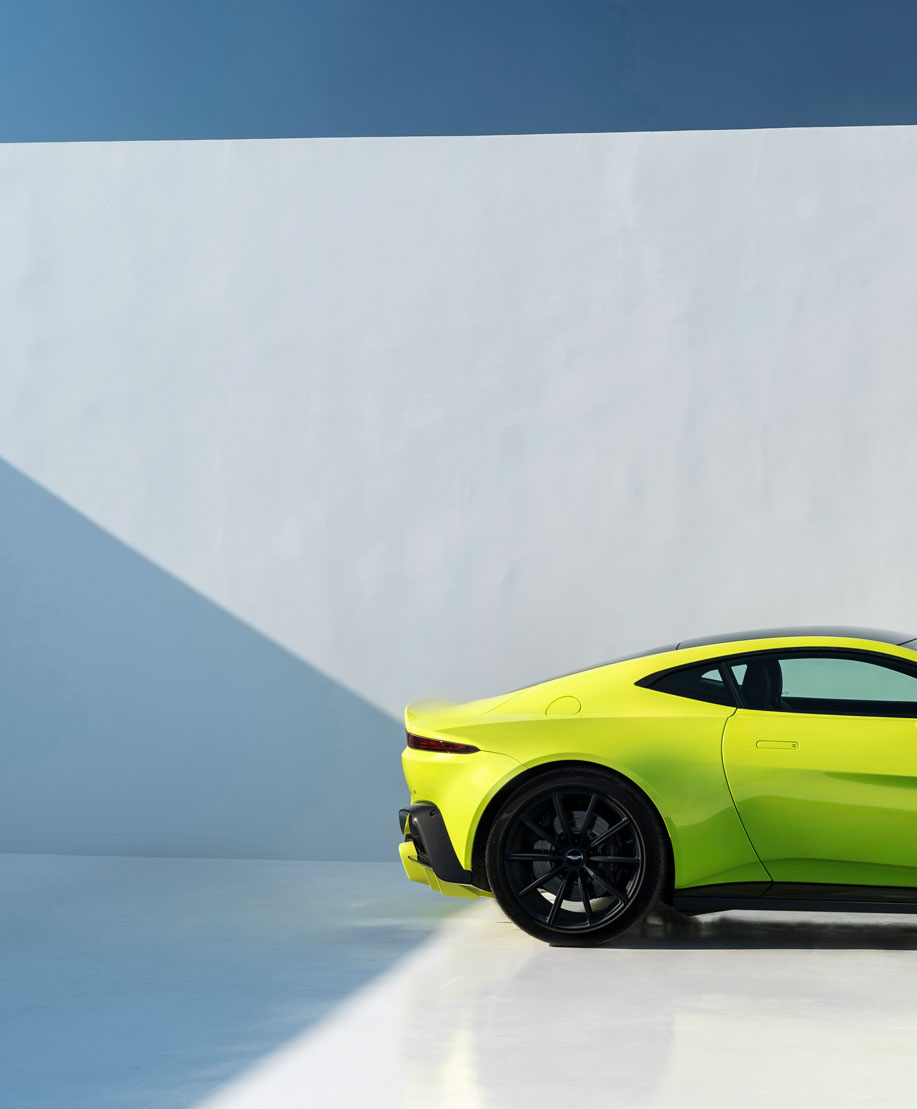 A STATEMENT OF INTENT
The signature ultra-slim rear light graphic illuminates the full-width of the tailgate, accentuated by the flick in the Vantage's tail. It provocatively expresses the car's animalistic character in what is set to become an iconic symbol of performance.
IMMERSIVE AND FOCUSED
The distinctive cockpit feel of the interior is one of absolute focus and functionality. A lower driving position creates a more immersive experience, intimately connecting the driver with the car and the road ahead.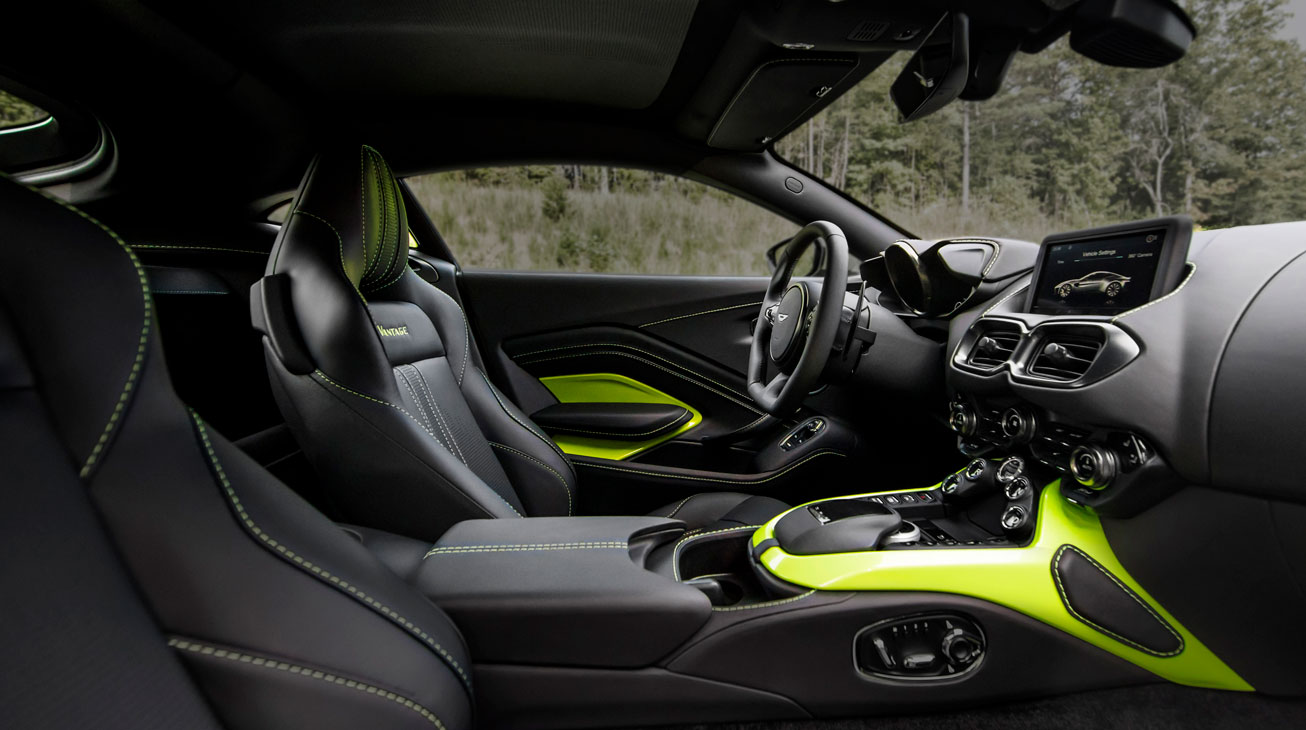 Engineering
ATHLETIC POISE AND AGILITY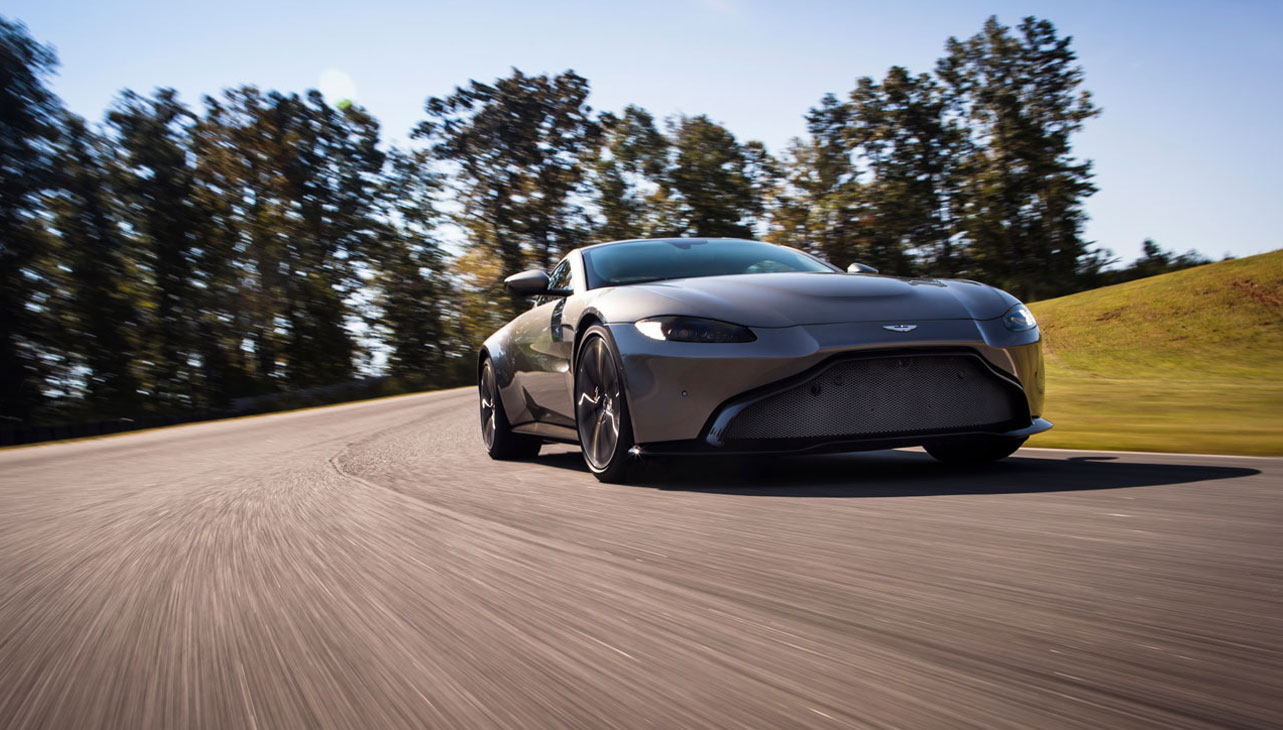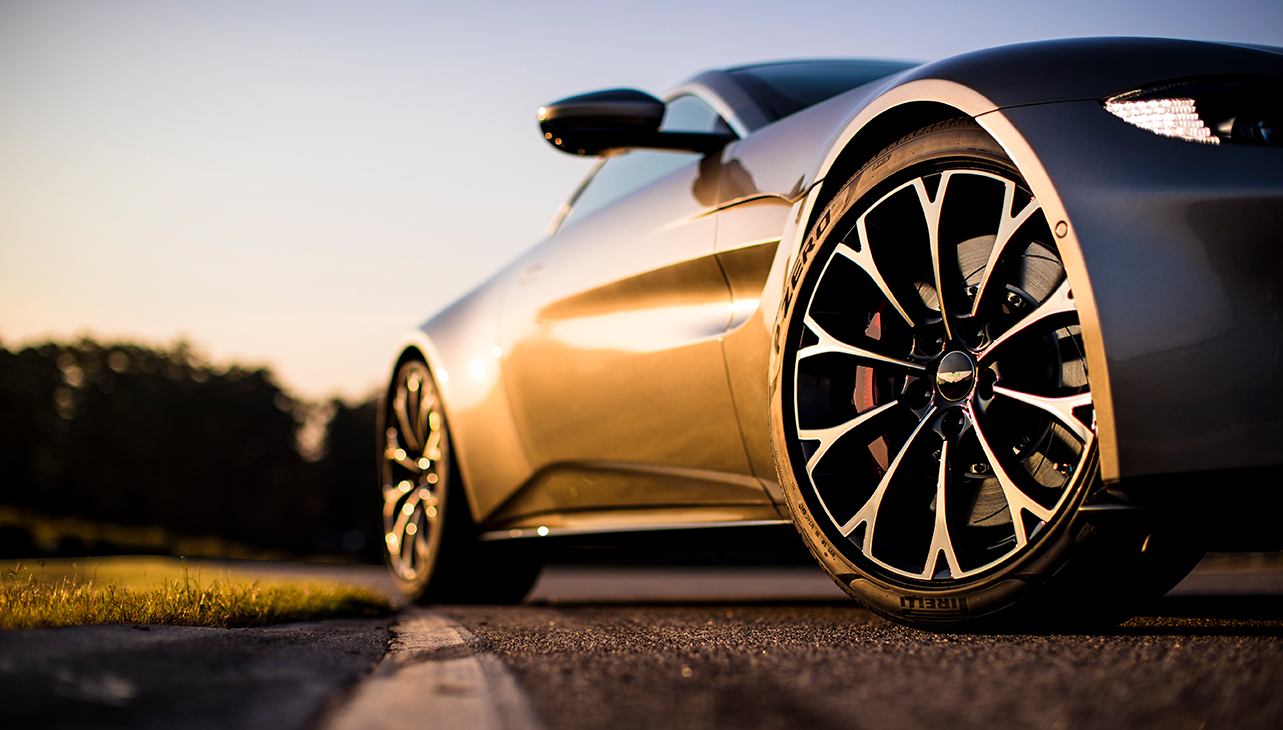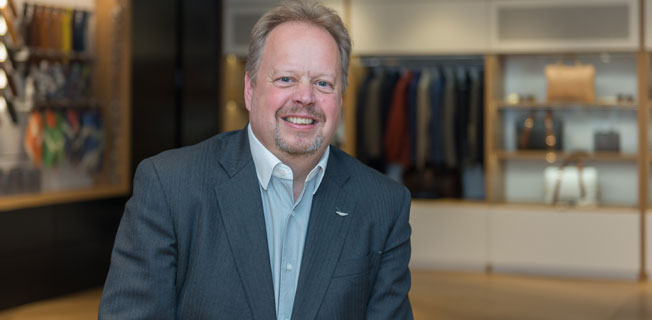 Dr. Andy Palmer
VANTAGE IS TESTAMENT TO OUR UNCOMPROMISING PURSUIT OF BEAUTIFUL.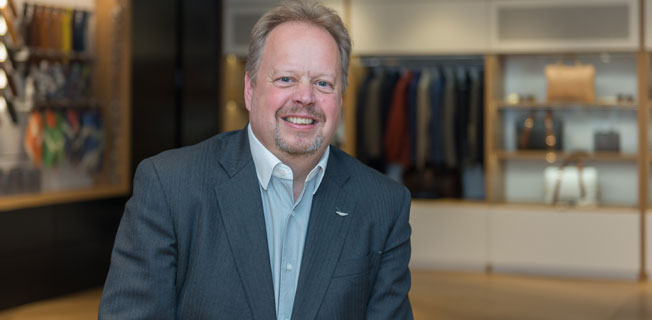 Dr. Andy Palmer
A STRONG BONDED ALUMINIUM CHASSIS DELIVERS EXCEPTIONALLY SHARP, AGILE HANDLING.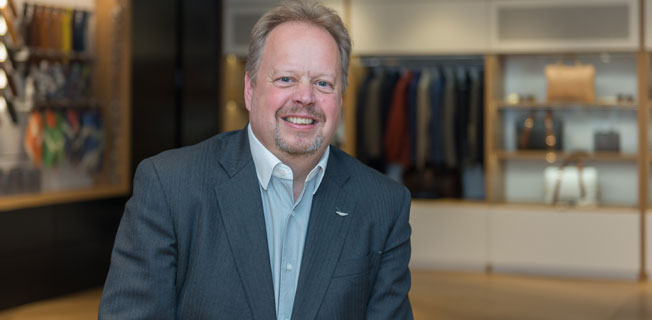 Dr. Andy Palmer
EXHILARATION AND BEAUTIFULLY RESPONSIVE CONTROL IN AN UNRIVALLED DYNAMIC DRIVE.
LEARN MORE ABOUT ENGINEERING
Performance
The Pulsing Heart
The heart of Vantage beats with a 4.0 litre twin-turbocharged V8 engine. Impressive acceleration of 0-62 mph in 3.6 seconds and a speed of up to 195 mph deliver raw athleticism and an enticing performance feel.
LEARN MORE ABOUT PERFORMANCE
Discover New Vantage
Adrenaline
A bold and extrovert combination, inspired by high-tech and contemporary sportswear. Vibrant Lime Essence injects an extra boost of energy to the sporty silhouette, reinforced by the efficient and lightweight characteristics of Carbon Fibre.
Service Plan
Your Vantage is covered by a service plan which provides cover during the first 5 years, and ensures you can relax in the knowledge that your car is in safe hands.
Genuine Parts
We only use genuine parts to ensure your car receive the very best service. Checks for software and mechanical updates are included at no charge.

Qualified Staff
Our approved service technicians are trained in the latest techniques. We created your vehicle to be of distinctive quality, and that's how we want it to stay.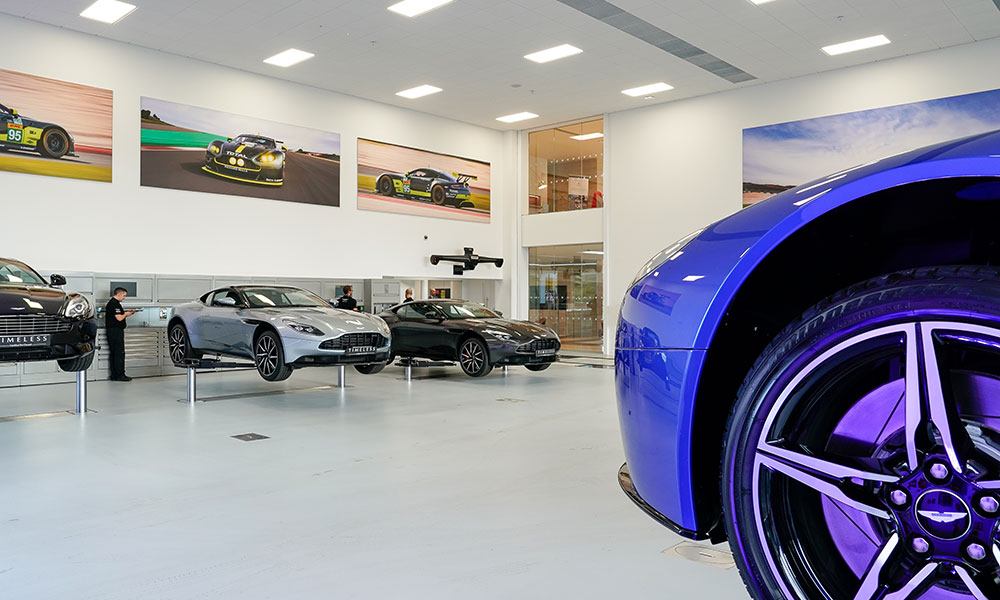 Convenience
We offer an efficient collection and delivery service, or courtesy car, so that you can enjoy minimal inconvenience and stay mobile throughout the service. Additional charges may apply.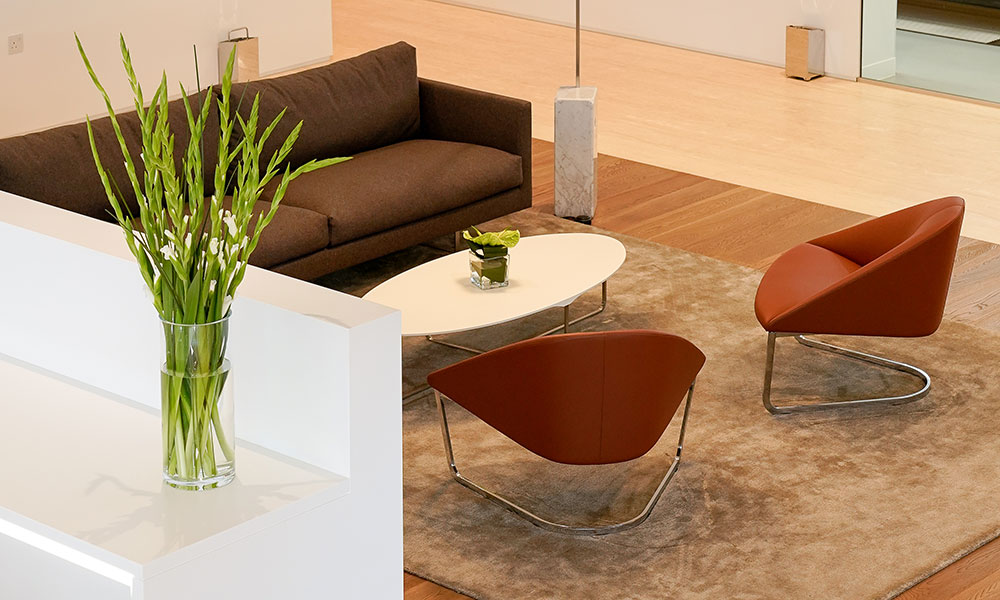 Protect Your Investment
By servicing your Aston Martin Vantage with an official Aston Martin Service Centre, you will receive an approved Aston Martin stamp in your service book, to help protect your car's future value.

Pricing
New Vantage from £120,900*
* Manufacturer's suggested retail price, inclusive of 5 years servicing. Pricing is subject to change at any time without notification. To get full pricing details, please contact your local dealer.
Imagery and information shown throughout this website may not reflect the latest specifications, please contact your local dealer for further information.
Enquire
"We're here to help. Please enter your location to speak to a member of our customer team."
Your enquiry has been sent
"thank you. a member of our team will be in touch shortly to arrange a date and time"